It's Official
Last Sunday I became an official member of Nervousness. Yeah!
To celebrate, allow me to share two of my recent ATCs. The ATCs could be on whatever topic desired, but had to have multiple pages. Needless to say, creating four ATCs with multiple pages almost killed me, but I want to keep all four of them, I adore them that much.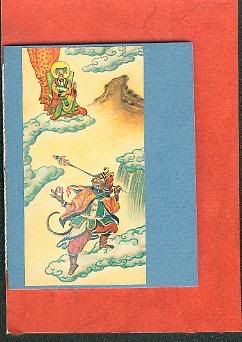 Cover of "Chinese New Year"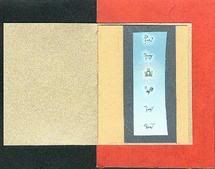 First spread in "Chinese New Year"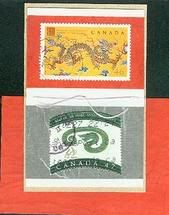 Middle spread in "Chinese New Year"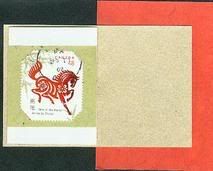 Final spread in "Chinese New Year"
I had made another ATC in this series with actual little images made by me and it took forever, which is why I opted to raid K.'s supply of used stamps for all of the Canadian Chinese New Year stamps I could find.
For two of the ATCs with multiple pages, I opted for something a bit more literary. In this instance, for Maiakovskii's poem "And Could You?," which is one of my favourites. Since the text inside is in Russian, I included a translation of everything. Even though I sometimes I assume that everyone around me knows Russian and Czech, I know on some instinctive level that this is not the case.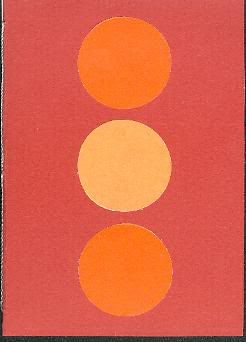 Cover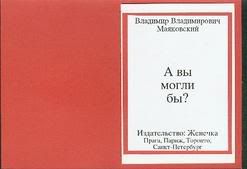 Title Page. Translation: Vladimir Vladimirovich/ Maiakovskii. And Could You? Publisher: Zhenechka/ Prague, Paris, Toronto/ Saint Petersburg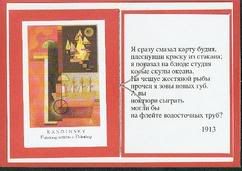 Middle Spread. Translation:
I suddenly smeared the weekday map,
splashing paint from a glass;
On a plate of aspic
I revealed
the ocean's slanted cheek.
On the scales of a tin fish
I read the summons of new lips.
And you
could you perform
a nocturne on a drainpipe flute?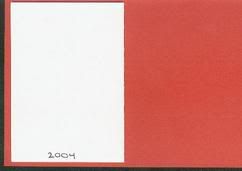 End page. I had run out of steam, so it's not decorated.
Back to my day job now. -Zh.