Friday Poem
Since it is National Poetry Month in the land of my youth, I'll be bringing you a poem every Friday. Here's "Abacus" by Jaroslav Seifert (the only Czech writer to ever win a Nobel for Literature although it would be criminal if Milan Kundera didn't join him soon. Criminal):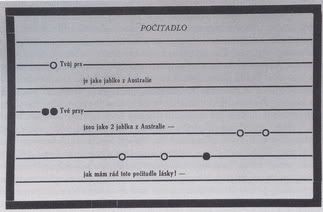 Translation:
Your breast
is like an apple from Australia
Your breasts
are like two apples from Australia
how I like this abacus of love!
poetrymonth